Jerry Baker Juniors June 22nd – 26th
Thank you for your interest in registering a young rider for our Jerry Baker Juniors Youth Class! This week long course will get your young rider ready and safe to ride the track, starting with our junior racing on Monday nights.
Afternoon Class
The class lasts for 2.5 hours, from 1:00 PM to 3:30 PM.
Waiver Form
Please be sure that a Parent/Legal Guardian is present on the first day to sign the liability waiver form.
Waiver Form
Out of stock
Related Products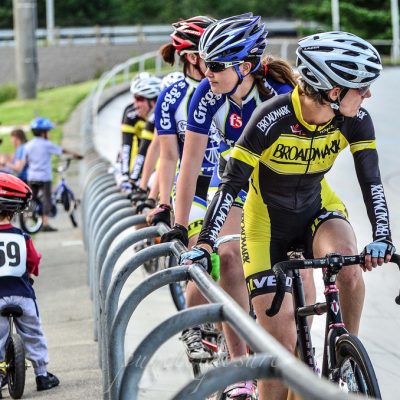 Women's Training April 14th – Training Methods, Changing your Gears, and more helpful tips!
Evening Clinic
This clinic is offered from 4-6 PM.
Thank you for your interest in registering for one of our Women's Training Clinics. These classes are focusing on getting more women racing and feeling confident with the unique gear and prep needed for the track. The first clinic (this one) is heavily focused on training tips, changing your gearing, and other information that will help you feel at home at the track.
This is a free clinic and educational opportunity offered by the MVA for the benefit of racers. Completing your purchase of this item will register and secure your spot. This is an "on-track clinic", meaning participants bring or rent a bike and meet up at the velodrome.
Select options