Introduce youth to the fun of riding at the Velodrome
The Kiddie Kilo invites littles, youngsters, kids up through age 12 to the track to ride whatever bike, trike, push bike, unicorn on two or more wheels, or any bike-adjacent they got for a fun lap around the track. Kids need helmets for their safety, and a legal guardian will help complete a quick registration on site to participate.
Kiddie Kilos happen every 1st and 3rd Friday Night Race Night along with some bonus weeks(see below for all 2023 dates). Registration starts at roughly 6:30 PM behind the grand stands. The Kiddie Kilo is never the first race, but is always near the top of the race program. You can check the program on the evening to see exactly where it will take place at https://velodrome.org/live (this is updated on race nights to reflect that day's racing). It is a safe bet that kiddie kilo racing will start by 7:30 and be done by 8:00, but it's usually a bit earlier!
Please note: Race nights are subject to cancellation due to rain outs. Be sure to check our twitter and/or facebook pages if the forecast is looking like rain.
2023 KIDDIE KILO DATES – May 26th, June 2nd, 16th, 23rd, 30th, July 7th, 14th, 21st, August 4th, 18th and September 1st.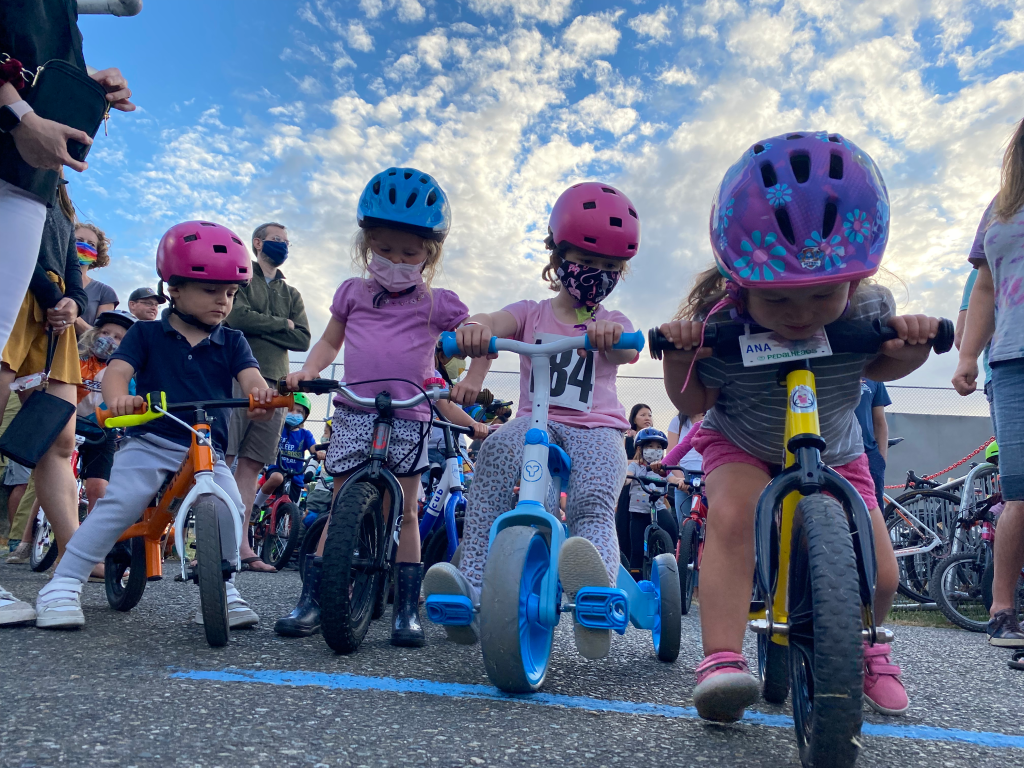 Enjoy the Racing Night
Families already love to come join us for Friday Night Racing. The kiddie kilo brings the kids directly on to the track during the race night. $5 donation at the gate for adults, kids enter free.
Kids Race for Free
Registration is on site and costs nothing! Just make sure to bring a helmet, your bike, and a need for speed (and fun!).
Register on Site
No need to sign-up online – show up to Friday Night Racing, walk up to the Kiddie Kilo table behind the home straight bleachers, get your race number, and sign the race waivers. That's it!