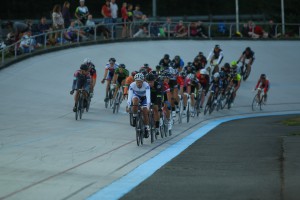 The Wednesday Night Racing series develops racers for the Friday Night Racing program while also offering Masters-only races. Wednesday Night Racing occurs weekly from May 27th - September 2nd.
Please be advised, all racing is subject to cancellation due to rain. Click here for more info.
Who?
Wednesday Night Racing provides racing for Open Cat 1/2/3, Masters B, Cat 4 Men and Cat 4 Women riders. Spectators attend for free!






When?
June 2nd - September 1st, every Wednesday with racing starting at 7:00 PM. Online-only pre-registration for racing is required, with racers needing to declare their category while wearing the appropriate bib number. Registration closes 24 hours before racing begins.


Cost?
Wednesday Night registration costs $35 per adult registrant, $20 per junior. Membership costs $80 ($40 for collegiate, juniors and new riders). Members receive a $10 discount. All charges are handled online only. Parking at Marymoor is $1, cash only. Click here to see the Fee Schedule.
Additional Information
Gear Restrictions
Cat 4 Men and Women - a racing gear of 86 (48x15) or equivalent of 22' 3" rollout is required of all riders.
Racing License and Fees
A current USA Cycling license is required
Race Fee: Adults $35
Race Fee: Collegiate $25 (must provide current college ID)
Race fee: Juniors $20

All members receive a $10 discount for registration

Annual MVA membership - $80 for adults, $40 for collegiate, juniors, new riders and out of state riders
Rental Bikes
Rental bikes are available on Wednesday nights at a fee of $10/night. Rental bike users must sign a waiver form and keep on file with the Velodrome.
Spectator Info
Spectators get in free on Wednesday Nights!