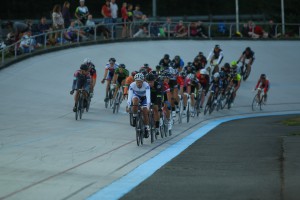 The Wednesday Night Racing series develops racers for the Friday Night Racing program while also offering Masters-only races. Wednesday Night Racing occurs weekly from May 31st - August 30th. No racing on July 5th.
Please be advised, all racing is subject to cancellation due to rain. Click here for more info.
Who?
Wednesday Night Racing provides racing for Open Cat 1/2/3, Masters B, Cat 4 Men and Open Cat 4 Women riders. Spectators attend for free!





When?
May 31st - August 30th, every Wednesday with racing starting at 7:00 PM. Online-only pre-registration for racing is required, with racers needing to declare their category while wearing the appropriate bib number. Registration closes at Noon the day-of.
Cost?
Wednesday Night registration costs $25 per adult registrant, $15 per U23 Membership costs $20 ($10 for new riders). All charges are handled online only. Parking at Marymoor is $1, cash only. Click here to see the Fee Schedule.
Additional Information
Gear Restrictions
Cat 4 Riders - a racing gear of 86 (48x15) or equivalent of 22' 3" rollout is required of all riders.
Racing License and Fees
A current USA Cycling license is required
Race Fee: Adults $25
Race Fee: U23 $15
Annual MVA membership - $20, $10 for new riders (first year)
Rental Bikes
Rental bikes are available on Wednesday nights at a fee of $10/night. Rental bike users must sign a waiver form and keep on file with the Velodrome. Juniors & WTFNB Riders get FREE rentals.
Spectator Info
Spectators get in free on Wednesday Nights!