The Cascadia Cup
Race back-to-back weekends, win big!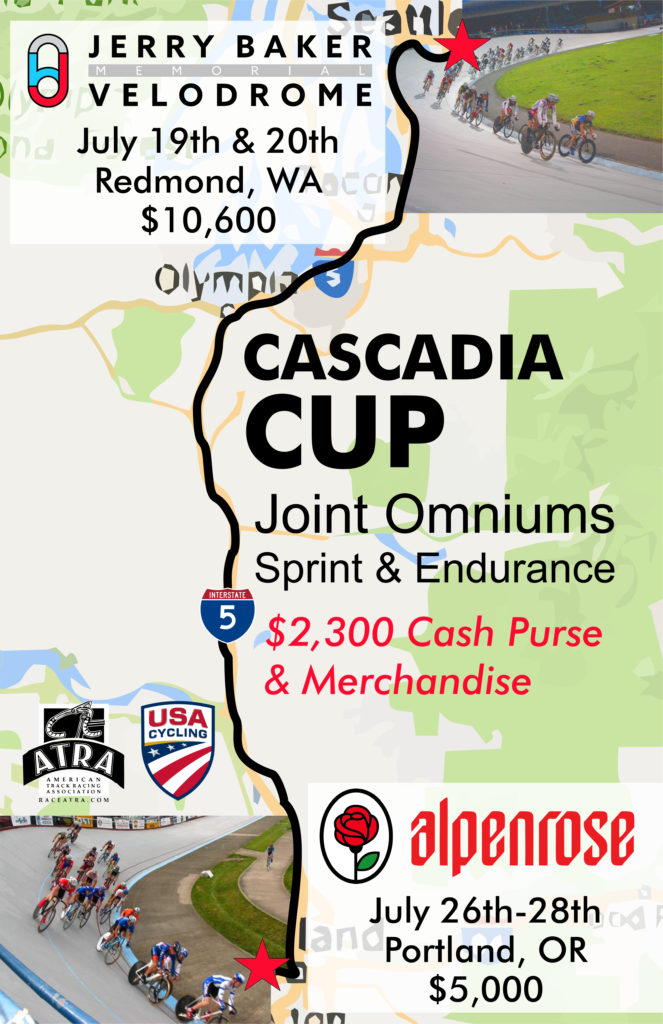 So How Does this thing work?
If you race at both the Alpenrose Velodrome Challenge (AVC – 7/26-28) and the Marymoor Grand Prix (GP – 7/19-20), you can compete for additional prize money! Only participants in both events are eligible to compete, so support both the AVC and the GP this summer.
Five Omniums, with the breakdowns below, are up for grabs. You got what it takes to compete on both ends of I-5?
Men's and Women's Elite Sprint Omnium

– Keirin, Sprint, Chariot (AVC) and 1k/500m(GP). 1st $250, 2nd $150, 3rd $100.
Men's and Women's Elite Endurance – Points, Scratch, Miss and Out. 1st $250, 2nd $150, 3rd $100.
Masters Overall – Keirin, Miss and Out, Points, Scratch. 1st $150, 2nd $100, 3rd $50.
Points run 8 deep – 15, 13, 11, 9, 7, 5, 3, 1.
For more on both events, check out the Alpenrose Velodrome Challenge page and the Marymoor Grandprix page.
What about some healthy track vs. track competition?
That's where the Cascadia Cup Trophy – The trophy will be awarded to the track with the most points. Which track will win the trophy, which track will travel better? The trophy will live with the winning track until the following year.
2018 Winner – Portland!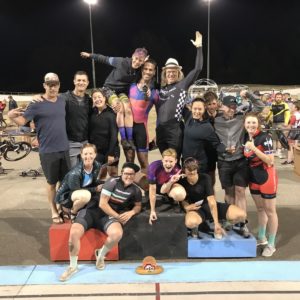 Looking for a place to stay along the way?
Check out Experience Redmond and book your stay today! Experience Redmond also brings all the best stuff to do and all the best places to eat in Redmond in between race sessions.