TL;DR Here's the Guidelines
Racing Updates – 6/30/2021
Ahoy Trackies! We are excited to announce that after careful coordination with King County Parks and in accordance with the latest guidelines from the Governor's Office, we will be holding our regularly scheduled race calendar in 2021. That means pre-season racing starts May 7th! Track is back!
As of 6/30/2021, racing restrictions have largely been lifted. A brief summary of the remaining restrictions can be read below. You can read the full summary here.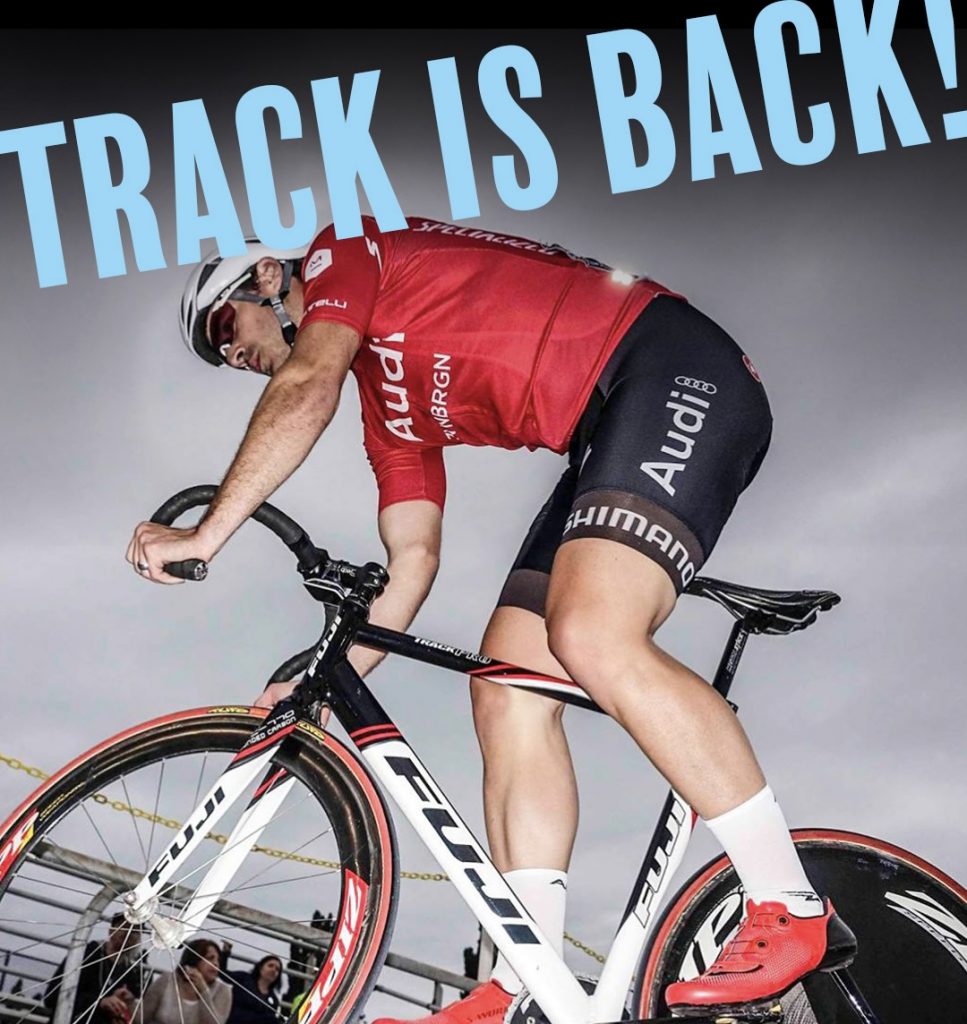 Vaccination/Testing/Masking Requirements
Our requirements remain mostly the same – vaccination or a negative COVID test within 3 days of an event. Masking is no longer required on the infield or during warm-ups. Riders under 12 years old will be fully masked unless they can provide evidence of vaccination or negative test.
Registration
We will be continuing with online-only registration. To provide more time for riders to get signed up, the cutoff time has been moved to 6 hours prior to racing. We still encourage registering the day before an event or earlier, as this helps with planning and adjusting schedules due to field sizes.
As a reminder, this is a hard cutoff time. Most days, this will mean registration closes at 1PM the same day as the race. Be sure to check your registered races/the full start lists to confirm you have registered.
Warm Up and Racing
Warm up is now open – no more monitoring the number of riders on the track and there will be no need for phasing groups of riders. As a reminder, masks are no longer required at any time on the infield or during warm up.
Fields are no longer limited to 30, though track maximum is 40. In addition, rail starts are back! We will continue to operate the Keirin similarly to how it worked during COVID protocols, as this has been shown to speed up the program. We will use holders for championship event finals.
We will be exiting the track on the same lap the race finishes – no more victory laps. That means riders on the warm up circle need to be aware that riders will be coming in hot!
Beverage Garden
Don't worry! We're working on giving you something to spend those premes on…
The beverage garden is on it's way. Once state permitting comes back ok, Locust Cider and Postdoc Brewing will be pouring from the beverage cart every Friday night!
Spectators
We will continue to request all non-vaccinated individuals stay masked while in attendance.
All unvaccinated Kiddie Kilo riders will need to be masked to participate in the free race.
Adult Classes and Youth Camps
Masks are still required unless fully vaccinated. Riders will need to show their card or a photo of their card at check-in.
Fully Vaccinated or Negative Test Required for Mass Start Racing
Based on public health guidance and UCI's return to racing protocol, racers are required to be either fully vaccinated or to have a negative PCR test within 3 days before the race.
Juniors racing in Junior-only fields will be masked during racing, rather than requiring testing.
These requirements do not apply to individual TT days.
No FOMO Policy
We commit to doing our best to make it easy for you to make the right decision for your health and safety, and that of your fellow racers. We won't be running season points, we will allow you to roll registrations forward, and we'll be here for you when you're ready.
Training
The velodrome is open to the public when there is nothing on the JBMV Calendar. A few things to note: 
Track bikes get priority on the velodrome.
Weekends are quite busy with park goers. Please be patient and understanding with people that want to take a lap on the velodrome.