TL;DR Here's the Guidelines
Racing Updates – 4/26/2021
Ahoy Trackies! We are excited to announce that after careful coordination with King County Parks and in accordance with the latest guidelines from the Governor's Office, we will be holding our regularly scheduled race calendar in 2021. That means pre-season racing starts May 7th! Track is back!
Here are the key items to know about what this will look like. Before you show up, please take the time to read the full detail of our COVID protocol, posted here.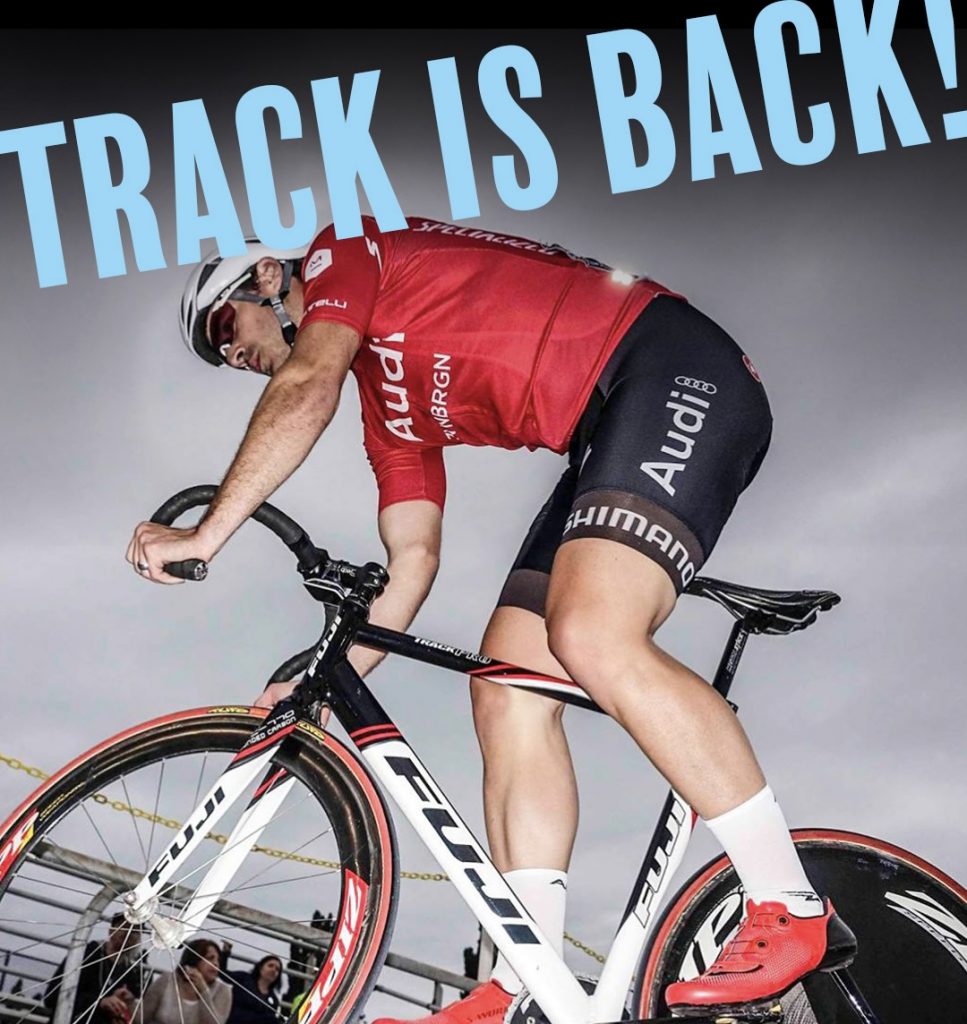 Fully Vaccinated or Negative Test Required for Mass Start Racing
Based on public health guidance and UCI's return to racing protocol, racers are required to be either fully vaccinated or to have a negative PCR test within 3 days before the race.
Juniors racing in Junior-only fields will be masked during racing, rather than requiring testing.
These requirements do not apply to individual TT days.
Masked and Social Distancing Required when not Racing
To meet King County Parks requirements, when not racing, masks must be worn and all racers must remain six feet apart. We will need to use a lot more of the infield to accommodate this requirement.
Fully Vaccinated Individuals – Mask UPDATE – The state and county guidelines have been updated! This means that if you are fully vaccinated you no longer need to wear a mask or follow the social distancing guidelines in the infield. If you haven't yet you will need to show your vaccination card at check-in. Riders that are not yet fully vaccinated will need to follow the masking requirements when not actively racing (previous guidelines)
Online-Only Pre-registration
In order to reduce contact between racers and our volunteers, we will be moving the registration, payment, and waiver process entirely online.
Field size maximums will be in place, but we will be splitting fields rather than capping registration (up to the Phase 3 maximum of 750, but seriously, we'd love to have 750 people sign up).
No FOMO Policy
We commit to doing our best to make it easy for you to make the right decision for your health and safety, and that of your fellow racers. We won't be running season points, we will allow you to roll registrations forward, and we'll be here for you when you're ready.
More Information
Classes/Camps
Our adult and youth camps are being run as scheduled on our calendar. The biggest thing to note is that to run our classes with group and close quarters riding MASKS are required at all times (on and off the bike)
You can read all of our Classes/Camps COVID procedures HERE! Emails will be sent out to class participants the week before their class as a reminder and to keep everyone apprised to any changes to the guidelines based off state and county updates.
Training
The velodrome is open to the public when there is nothing on the JBMV Calendar. A few things to note:
You must adhere to all state and county COVID guidelines which include social distancing and masking.
Track bikes get priority on the velodrome.
Weekends are quite busy with park goers. Please be patient and understanding with people that want to take a lap on the velodrome.