"Thank you all. Your incredibly generous hearts inspire me."

Henry Kaeser, age 17
"As a racer, I felt supported and like I had a great community behind me, like a strong tailwind."

Carsten Pfundt, age 18
"Big thanks to everyone at the Jerry Baker Velodrome for being cool with letting me train, race and ride with you guys. I enjoy coming up and riding on the velodrome and can't wait to come back soon."

Gavin Newman, age 13
"Of course, none of this would have been possible without everyone at the Jerry Baker Memorial Velodrome. So, thank you to the people who have donated their bikes for the juniors to use; the people who lent their bike boxes so we could go all the way to Pennsylvania, and anyone whom I raced with for providing me with quality experience that served me well at Nationals. Additional thank you to the board for allowing things like this to happen."

Leah Hulslander, age 15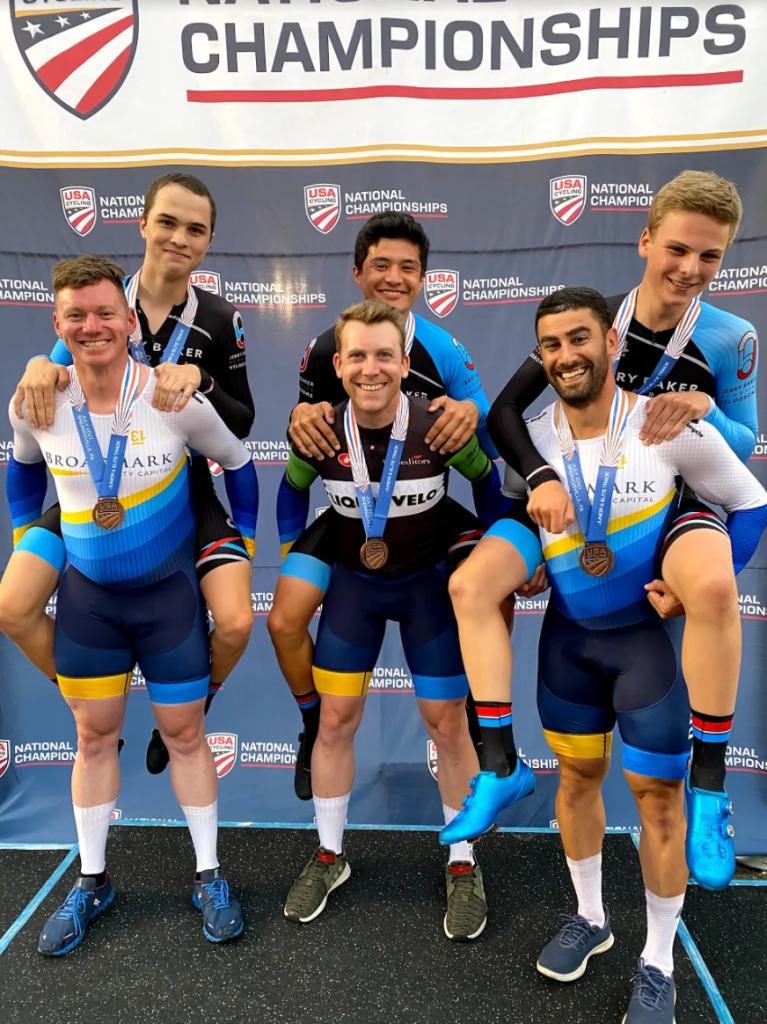 Who received Development Funds?
The Jerry Baker Development Fund is available to all athletes seeking assistance with national or international class development, racing, or competition.
These funds are intended to help athletes from our racing community make the leap to the next step by making racing and training opportunities more affordable. This includes but is not limited to events like Nationals, Worlds, international racing, ODP Camps, JNTC races, and other similar events.
The Development funds are separate from the Jerry Baker Junior Team – though the team members did receive assistance from development funds, funding is available to any riders looking for assistance.
The development fund application can be found online all year round: Dev Fund Application.
All rider reports from riders receiving Development Funds in 2021 can be found below:
Thank You to the Community!
Thanks to our generous donors over the years for helping build up this fund. The future of track cycling is looking bright than ever in the Pacific Northwest in large part because we have a community that supports it so fully.
If you would like to contribute to the fund, you can donate anytime using the website! Just make sure to select Jerry Baker Development Fund from the drop-down to get the funds to the right place.