Try the Track June 20th – 1:30 to 3:00 PM
$0.00
Afternoon Class
This class is offered from 1:30 to 3:00 PM.
Thank you for your interest in registering a young rider for our Try the Track class! This free course is intended to provide young riders with a fun and safe opportunity to race fixed gear bikes on our track surface with the assistance of JBM Velo staff!
Optionally, you may print and sign the below waiver form and bring it with you to the class. Otherwise, a parent must be present at the class to sign the waiver form.
Waiver Form
Out of stock
Related Products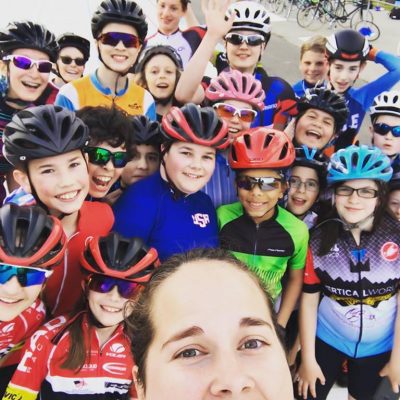 Junior Monthly Training
This $50 payment is good for one month worth of registration for junior training. You may purchase multiple months at a time (up to a maximum of 5). Your purchase does not grant access to Junior team kits or winter training. To access these benefits, please register for the Junior Team.
To help ensure your rider receives the best service from the Velodrome, please email amara@velodrome.org with your intended months of usage.
Please print and sign the below waiver form and bring with you to the track.
Waiver Form
$

50.00
Select options