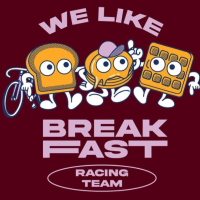 Protected: 2022 Breakfast Club Racing Team Track Class Registration – April 30th
Afternoon Class
This class is offered 12:00 to 4:00 PM on April 30th.
This awesome adult class is for Breakfast Cycling Team to join us at the track, April 30th 2022! Complete the form below – we look forward to having you out to the Velodrome.
Are you a current WSBA Member?
Discount Available for 2022 WSBA Members! Fill out this form to get your WSBA Rebate!
Cost
The fee for the MVA Track Class is $40. This fee includes:
4 hour class with bike rental included
1 FREE Beginner Night Race entries ($10 value)
Discounted Membership for the Current Year ($10 instead of $20)
Offer only available for beginners and first-time participants. And what a deal this is! You get a lot of bang for your buck when you sign up for an adult track class at the Velodrome.
What to Bring
Participants must already be able to ride a bicycle, but do not need to own their own track bike.
Please bring with you
Helmet (required)
Water bottle
Athletic clothes
Cycling shoes & pedals (optional)
Something to eat (the class is four hours long!
Please check your email for up-to-date safety/COVID protocols the week of your class.
Please click the button below and bring your printed and signed ATRA waiver with you on the day of your event, or you can upload it during the registration process. Thank you!
Select options